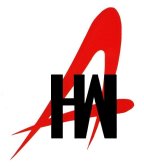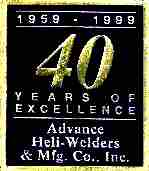 ---
938 Pardee St.
Berkeley, CA 94710
Phone: (510) 849-2811
Toll Free: (888) 597-5976
Fax: (510) 849-1701


Contacts:
Fernando Mariscal, Plant Operations
Michael Kropelnicki, Plant Manager
George Orrego, President

Year Established: 1959
---
Categories:
fab.htm">FABRICATION PER CUSTOMER SPEFICATIONS
Contract Manufacturing
Structual Weldments, Tanks, ASME Pressure Vessels, Pipe, Plate
Bio-Tech Equipment and Facility Modifications
Handrails, Decking and Platforms, Grills and Fencing, (Industrial and Private)
Architectural and Ornimental, Seismic Re-Enforcement

REPAIR AND PORTABLE SERVICES
Emergency Repair in Shop or on Your Location

FABRICATION WITH ALL METALS
Aluminum, Brass, Bronze, Copper, Iron, Mild Steel, Stainless Steel, Titanium

WELDING PROCESSES
MIG (Wire Feed), TIG (Heli-Arc), SMAW (Stick), FCAW (Flux Core & Inner Shield)
PLASMA ARC CUTTING, FLAME CUTTING, BRAZING and SOLDERING
SUBMERGED ARC, CARBON ARC

Our Brochure



---
Advance Heli-Welders & Manufacturing Co., Inc.
Manufacturer Of Metal Fabrications; Welding Service
E-Mail: AHW@Ricochet.net
Dear Customer,
Advance Heli-Welders & Manufacturing Company, Inc. (AHW), a minority owned custom metal fabrication and welding company, was founded in 1959. Our goal has always been to provide superior, quality products and fast service, at competitive prices. We are members of the American Welding Society, Berkeley and Emeryville Chambers of Commerce and the Better Business Bureau. Our 14,000 sq. ft. facility is equipped for GMAW, SMAW and GTAW welding in addition to precision cutting, drilling, punching, shearing and forming capabilities. AHW is ASME certified to fabricate unfired pressure vessels per section VIII of the ASME code. That certification requires us to understand and maintain a comprehensive quality assurance program that is applied to all our fabrication projects. Our certified welders have 146 years of combined fabrication experience utilizing a broad variety of materials such as: carbon steel, stainless, aluminum, copper and exotics. This expertise ensures you, our customer, that our fabricators will deliver a consistent, quality product, every time. Our reputation depends on it!
Sincere Regards,
Ed Evans
Advance Heli-Welders & Mfg. Co.


Larry Curtis Webmaster