The Celestial Rooster - in wood
I added the Ringstone Symbol and Star. Nice touch?
As for the name "Celestial Rooster" I didn't come up with it. I've seen it many times. however I may have to add an explanation for that one. One comment said: "Not too happy about the "Celestial Rooster" - doesn't seem to have quite the right ring. In Europe they call it a Cockerel. I understood it was in fact a symbolic representation of the 'nightingale of paradise'". Some of you have written in and noted that you know it as "the Bird of Paradise". I'm doing some research on it. I'll let you know what I come up with.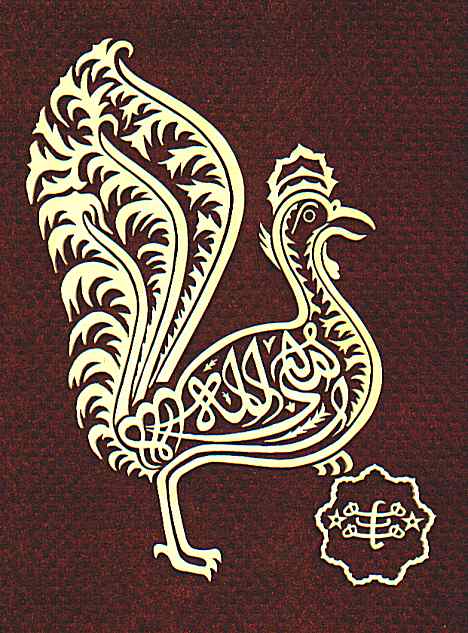 ---
---